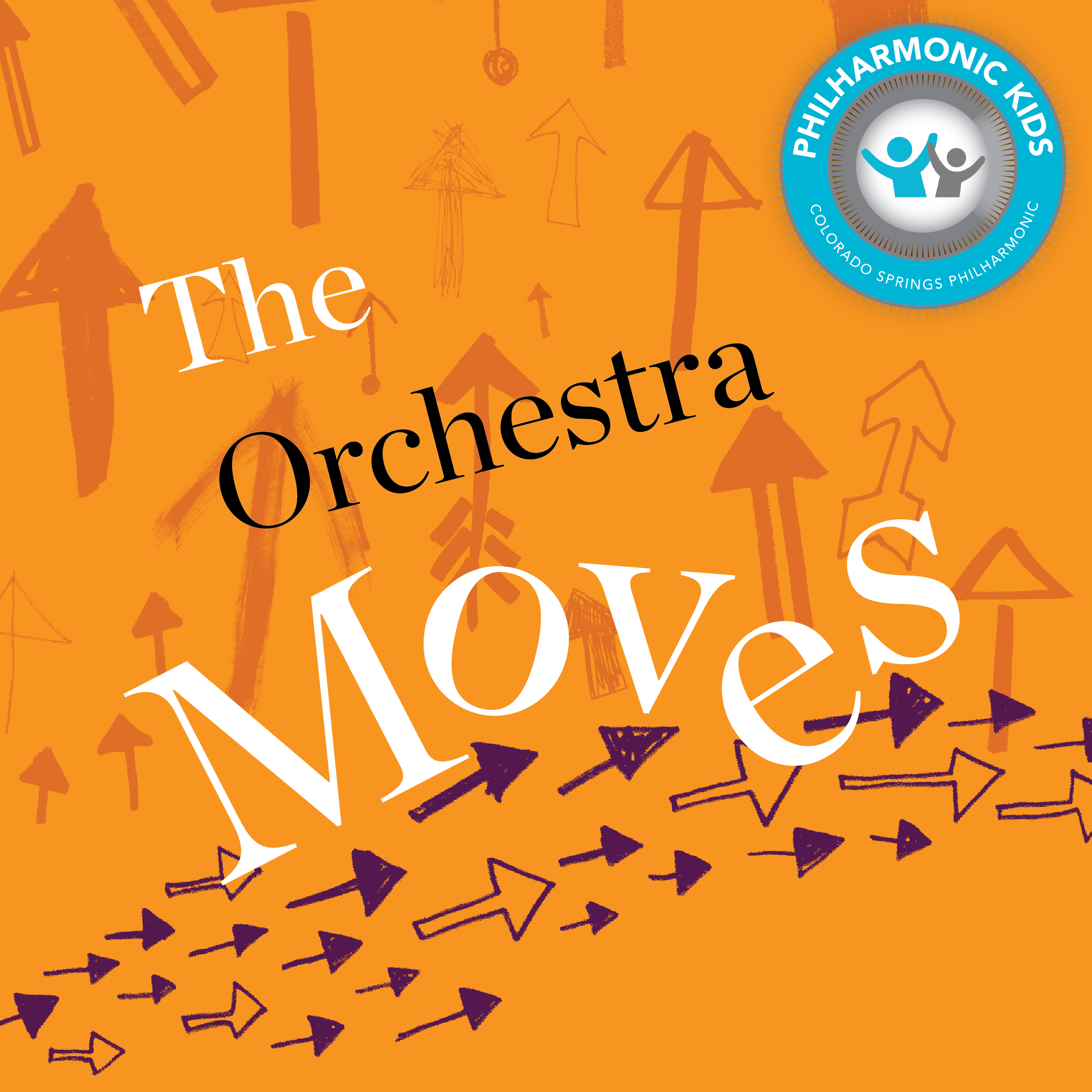 Get tickets
Tell your friends:
Link Up: The Orchestra Moves
Thomas Wilson conductor
Scott Levy narrator
Colorado Springs Children's Chorale
Ormao Dance Company
Peter Tuff baritone
By any definition, music moves. Melody, rhythm, and harmony all change, shift, and develop. When an orchestra plays for us, we may notice more than one kind of movement. On the outside, we can hear sounds move as the musicians change their pitches, rhythms, and dynamics. We can see the musicians' bodies move as they play. On the inside, we may feel our emotions moving and changing in response to the music we hear. Sometimes music might even create a sense of physical movement as sounds become heavier or lighter, rise up or tumble down. Through the Link Up repertoire, hands-on activities, and a culminating interactive performance with the Colorado Springs Philharmonic, we will discover how the orchestra moves.
Students grade 3-5 may participate in a year-long preparatory curriculum for FREE — contact Outreach & Education Coordinator Bernie Brink via email for details.
---
Concert Pricing
Tickets are $4.50 per person when payment is received by January 11, 2019. $5.00 per person thereafter.
Schools receiving Title I need-based funding receive admission at no cost. Please indicate eligibility on registration (see below).
---
Classroom Educational Support
Link Up curriculum is offered FREE to all participating schools and students, including teacher's guide, student workbooks, audio and video resources, and assessment tools.  Teachers are also invited to our Link Up Professional Development session, held in the fall.
Additionally, the Philharmonic docent program offers free assistance to your classroom. One of our experienced, knowledgeable docents will visit your school and make a presentation that will prepare your students for their experience with the orchestra. Available for all Philharmonic Kids concerts; contact Bernie Brink via email to arrange for a docent.
---
Questions?
Contact Outreach & Education Coordinator Bernie Brink at (719) 344-2456, or send an email.