Prokofiev and Shostakovich
Pikes Peak Center for the Performing Arts
190 S. Cascade Ave
Colorado Springs, CO 80903 United States + Google Map
Season Presented By:
Series Presented By:

Series Presented By:
Program
Prokofiev
Symphony No. 7
Shostakovich
Violin Concerto No. 1
About The Performance
We lend an ear to two Russian greats, Sergei Prokofiev and Dmitri Shostakovich, in two unforgettable performances. Prokofiev's most emotional work is his Symphony No. 7, which is followed by Shostakovich who brings the evening to a boisterous finale. Special guest violinist, Alexander Sitkovetsky joins for a memorable performance of Violin Concerto No. 1 in A Minor, Op. 77.
Join us for Pre-Concert talks, beginning one hour before performance time.
Read More
Symphony No. 7 in C-sharp Minor, Op. 131
SERGEI PROKOFIEV (1891 – 1953)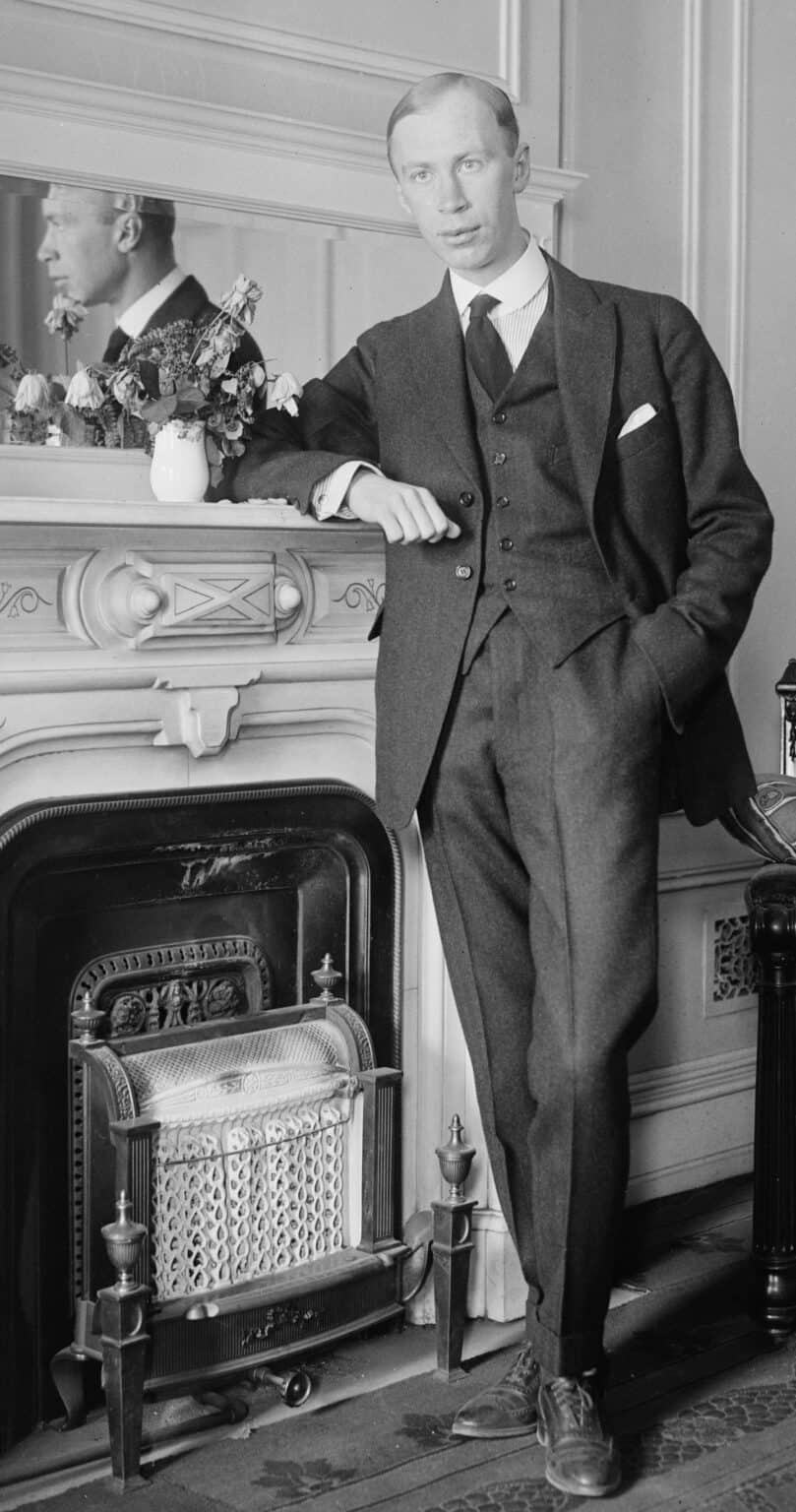 Composer: April 27, 1891, Sontsovka, Bakhmutsk region, Yekaterinoslav district, Ukraine; died March 5, 1953, Moscow
Work composed: 1951-52
World premiere: Samuil Samosud led the All-Union Radio Orchestra at the Trade Union Hall of Columns in Moscow on October 11, 1952
Instrumentation: piccolo, 2 flutes, 2 oboes, English horn, 2 clarinets, bass clarinet, 2 bassoons, 4 horns, 3 trumpets, 3 trombones, tuba, timpani, bass drum, cymbals, glockenspiel, snare drum, tambourine, triangle, wood blocks, xylophone, piano, harp, and strings
About The Piece
For the last five years of his life, Sergei Prokofiev grappled with failing health, grinding poverty, and the loss of his artistic reputation (along with the banning of his music), thanks to one of Joseph Stalin's cultural purges in 1948 (Prokofiev was not actually the direct target of Stalin's ire; he just happened to be one of the artists caught up in the eradication that resulted from Stalin's latest fit of cultural pique). In such circumstances, Prokofiev decided to try writing something that would win him the Stalin Prize, which came with a much-needed first-prize purse of 100,000 rubles. Accordingly, he set to work on a symphony intended for the Soviet Children's Radio Division.
Throughout his life Prokofiev had written several works for young listeners; his beloved Peter and the Wolf is the best-known example. During World War II, Prokofiev also composed a ballet based on Cinderella. He had a penchant for fairy tells and fantasy; both offered a welcome escape from the terrors of WWII and the constant anxiety of living under the thumb of an oppressive culture. Symphony No. 7 has something of this fairy tale flavor about it. The music evokes nostalgia, of looking back to simpler times; the primary theme of the Moderato, although it begins in a minor key (not the most cheerful or child-friendly music), sets the scene in much the way a fairy tale begins with the time-honored phrase, "Once upon a time…" The second theme, for winds and glockenspiel, has a jaunty bounce. The two themes alternate in a swirling collage, and the movement ends with the ticking of glockenspiel and xylophone, a nod to a nostalgia for times past.
The graceful waltzing Allegretto contains hints of anxiety, moments of frivolity, abrupt changes of mood, and the timbral expressiveness characteristic of all Prokofiev's music. The languid melody of the Andante espressivo has a calming effect, like a parent smoothing a child's brow. In the closing Vivace, Prokofiev unleashes the unbridled energy of children at play. This seems like a proper ending for music aimed at children, but just before the conclusion, the horseplay stops, and Prokofiev returns to music from the first movement. In a hush, the music ends as softly as it began.
Samuil Samosud, who conducted the premiere, suggested Prokofiev write a more up-tempo ending instead of his original version; apparently Samosud thought a happier ending would boost Prokofiev's chances of winning the first place Stalin Prize. Against his artistic judgment, but because he desperately needed the money, Prokofiev agreed, but asked Samosud to make sure the score was published with Prokofiev's original ending: "Slava, you will live much longer than I, and you must take care that this new ending never exists after me." Unfortunately, the score was published with the second ending, despite Prokofiev's wishes. Some orchestras perform it with the second ending, but honor Prokofiev's preference for the first ending.
Violin Concerto No. 1 in A Minor, Op. 77
DMITRI SHOSTAKOVICH (1906 – 1975)

Composer: born September 25, 1906, St, Petersburg, Russia; died August 9, 1975, Moscow, U.S.S.R.
Work composed: Shostakovich began working on the violin concerto in July 1947 and finished it on March 24, 1948. The concerto was written for and dedicated to violinist David Oistrakh.
World premiere: Evgeny Mravinsky led the Leningrad Philharmonic Orchestra with soloist David Oistrakh on October 29, 1955, in Leningrad.
Instrumentation: solo violin, 3 flutes (1 doubling piccolo), 3 oboes (1 doubling English horn), 3 clarinets (1 doubling bass clarinet), 3 bassoons (1 doubling contrabassoon), four horns, tuba, timpani, tam tam, tambourine, xylophone, celeste, 2 harps, and strings.
About The Piece
On February 10, 1948, the Soviet Union's director of cultural policy, Andrei Zhdanov, issued a denouncement of Dmitri Shostakovich and several other prominent Soviet composers, charging them with "formalist perversions and antidemocratic tendencies in music, alien to the Soviet people and its artistic tastes." As a result of what became known as the Zhdanov Doctrine, Shostakovich was fired from the Leningrad Conservatory, and most of his music was banned from publication and public performance. In order to support his family, Shostakovich abandoned "abstract" music (symphonies, concertos) in favor of film scores and nationalistic works that celebrated the Soviet state. Shostakovich's grim artistic limbo continued until the death of Joseph Stalin on March 5, 1953.
In the autumn of 1947, Shostakovich began working on a violin concerto for David Oistrakh. Shostakovich's own violin skills were rudimentary, and he was concerned that some of the passages in his concerto might not be technically feasible. Days after finishing the concerto, Shostakovich brought it to the last class he taught before his dismissal from the Conservatory, and asked student violinist Venyamin Basner to read through it. Basner recalled, "Dmitri Dmitriyevich asked if I wouldn't mind trying something out on the violin. Shaking like a leaf, I got my violin out. The very idea, that I should be the first violinist to attempt to play this difficult music, and, what's more, to sight-read it in the presence of the composer! … The Concerto is a relentlessly hard, intense piece for the soloist. The difficult Scherzo is followed by the Passacaglia, then comes immediately the enormous cadenza, which leads without a break into the finale. The violinist is not given the chance to pause and take breath. I remember that even Oistrakh, a god for all violinists, asked Shostakovich to show mercy. 'Dmitri Dmitriyevich, please consider
letting the orchestra take over the first eight bars in the finale so as to give me a break, then at least I can wipe the sweat off my brow.' Immediately Dmitri Dmitriyevich said, 'Of course, of course, why didn't I think of it?' By the next day he had made the necessary correction by giving the first statement of the theme in the finale to the orchestra."
Architecturally, this concerto is a bit of a hybrid. Shostakovich wrote four movements rather than the usual three, suggesting a symphonic structure. The individual movements themselves do not conform to expected concerto format (fast outer movements bracketing a slow central section), and even their titles are somewhat eccentric – Nocturne, Scherzo, Passacaglia, Burlesca. In the most obvious departure from traditional form, Shostakovich links the Passacaglia and Burlesca by a massive, technically demanding solo cadenza. Within these movements Shostakovich's signature characteristics unfold, particularly in the tightly focused, ironically raucous Scherzo and the powerful, stern Passacaglia, through which the solo violin weaves a poignant melody.
A note about the dual opus numbers: When Shostakovich began writing the A minor Violin Concerto, he gave it the opus number 77. After Zhdanov's denunciation, Shostakovich decided to postpone releasing the concerto. When Oistrakh finally premiered it, in the autumn of 1955, Shostakovich chose to publish it with the opus number 99, reflecting the fact that he felt it necessary to keep the concerto under wraps for eight years. At the end of his life, Shostakovich decided to reinstate the original opus number 77, to indicate the concerto's true chronology in his compositional output.
© Elizabeth Schwartz
Read Less
Concert Sponsors
Dr. Susan Rae Jensen and Tom Adams Trainer
Ed and Mary Osborne
Cathy and Bart Holaday
Bee Vradenburg Foundation
Concert Co-Sponsors
Colorado Springs Philharmonic Foundation
Mary T. and Victor L. Thacker
Francis M.C. Thompson
Guest Artist Sponsors
Fran Pilch
Timothy Fuller
John and Joan Huntley