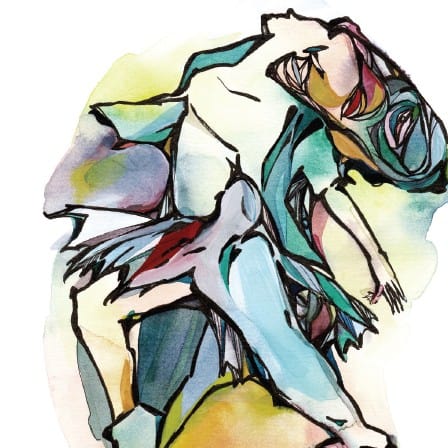 Tango Piazzolla!
ENT Center for the Arts
5225 N Nevada Ave
Colorado Springs, CO 80918 United States + Google Map
Season Presented By:
Series Presented By:
Program
Piazzolla Libertango
Piazzolla Four Seasons of Buenos Aires
Piazzolla Five Tango Sensations
Piazolla Adios Nonino (Farewell Father)
About The Performance
Argentine composer Astor Piazzola wrote his own delicious tango response to Vivaldi's "Seasons," a rollicking, foot-stomping tour of Buenos Aires.
Join us for pre-Concert talks, beginning one hour before performance time.
Read More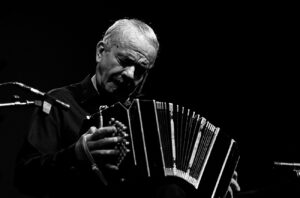 Astor Piazzolla
(1921 – 1992)
"For me, tango was always for the ear rather than the feet." – Astor Piazzolla
Astor Piazzolla is inextricably linked with tango. He took a dance from the back rooms of Argentinean brothels and blurred the lines between popular and "art" music to such an extent that, in the case of his music, such categories no longer apply. Piazzolla was both a composer and a master of the bandoneón, an accordion-like instrument. The distinctive sound of the bandoneón became a fundamental element of Piazzolla's tangos, and he developed a distinctive way of playing the instrument, standing up with one foot on a stool, rather than sitting down as was customary. When asked about his unconventional method, Piazzolla said he played standing up so he wouldn't be mistaken for an old woman. In the mid-1950s, Piazzolla won a composition competition in Argentina; first prize was a chance to study music in Paris with Nadia Boulanger, one of the 20th century's most renowned composition teachers. She was unimpressed with the scores Piazzolla showed her and, after insisting he play her some of his own tangos, she declared, "Astor, this is beautiful. I like it a lot. Here is the true Piazzolla – do not ever leave him."
Piazzolla later called this "the great revelation of my musical life," and followed Boulanger's advice, taking the raw passion and fire of tango, with its powerful rhythms and edgy melodies, and making these elements an essential part of classical repertoire. The version of the Cuatro estaciones porteñas de Buenos Aires heard on tonight's program was created in 1999 by Russian composer/arranger Leonid Desyatnikov, at the request of violinist Gidon Kremer. Desyatnikov not only arranged Cuatro estaciones, but also inserted quotes from Antonio Vivaldi's Four Seasons into Piazzolla's music. Piazzolla and Desyatnikov give the audience plenty of aural tidbits to savor. In each movement, Desyatnikov's quotes from Vivaldi are clearly distinct from Piazzolla's music. Some of the Vivaldi insertions are tongue-in-cheek, as in Verano (Summer), when Desyatnikov includes a short, airy reference to Vivaldi's Winter, reminding listeners that seasons are reversed in the southern hemisphere. Tango's musical style requires several string techniques not usually heard in classical music: wailing glissandos, sharp pizzicatos that threaten to break strings, bouncing harmonics and, in particular, a harsh, scratchy, distinctly "un-pretty" manner of bowing, sometimes using the wood, rather than the hair, of the bow.

Julien Labro
BANDONEÓN
Heralded as "the next accordion star" by Howard Reich of the Chicago Tribune, Julien Labro has established himself as one of the foremost accordion and bandoneón players in both the classical and jazz genres. Deemed to be "a triple threat: brilliant technician, poetic melodist and cunning arranger," his artistry, virtuosity, and creativity as a musician, composer and arranger have earned him international acclaim and continue to astonish audiences worldwide. French-born Labro was influenced early on by traditional folk music and the melodic, lyrical quality of the French chanson. Upon discovering the music of jazz legends, he quickly became inspired by the originality, freedom, creativity, and the endless possibilities in their musical language.
After graduating from the Marseille Conservatory of Music, Labro began winning international awards, taking first prize in the Coupe Mondiale in 1996 and the Castelfidardo Competitions in 1997. After sweeping first place in the Marcel Azzola, Jo Privat and Medard Ferrero competitions in 1995 and 1998, respectively, Labro moved to the United States, where he further pursued his musical dream. As a musician and artist, Labro is constantly evolving. Equipped with advanced degrees in classical music, jazz studies, and composition, Labro draws from his diverse academic background and eclectic musical influences as he searches for new themes and untried concepts, transforming and developing his creative ideas into new projects. Labro has collaborated with numerous professional symphonies and chamber ensembles, often playing the dual roles of solo artist as well as composer/arranger. These include the conductorless Boston-based chamber orchestra, A Far Cry, Spektral Quartet, Ensemble Vivant of Toronto, and Curtis On Tour from the Curtis Institute of Music faculty of Philadelphia.
He has been a guest artist with numerous symphonies and chamber ensembles such as the Detroit Symphony Orchestra, Orchestra of St Luke's, New World Symphony, the Hartford Symphony, the Arkansas Symphony, the Grand Rapids Symphony, the Cape Cod Symphony, the Crested Butte Symphony, the Cleveland Pops Orchestra, the Ocean City Pops Orchestra, the Lebanese Philharmonic Orchestra, the Qatar Philharmonic Orchestra, The Bijou Orchestra, A Far Cry, the Linden String Quartet, the Arneis String Quartet, the Prairie Ensemble, and many more. Labro's musical journey has taken him all across North and South America, Europe, Asia, and the Middle East. His classical collaborations include A Far Cry, Spektral Quartet, Detroit Symphony Orchestra, Orchestra of St Luke's, New World Symphony, the Qatar Philharmonic, and the New York City Ballet. Julien has written for numerous ensembles, from quartets to full symphony orchestras.
He has premiered works by Pulitzer Prize-winning composer Du Yun, Bryce Dessner, Angélica Negrón, Clarice Assad, Ethan Iverson, and Avner Dorman. Julien has collaborated with Cassandra Wilson, Maria Schneider, Anat Cohen, João Donato, Marcel Khalife, Paquito D'Rivera, Pablo Ziegler, Uri Caine, Miguel Zenón, James Carter, John Clayton, guitarists Larry Coryell, Tommy Emmanuel, and John and Bucky Pizzarelli. After a busy summer touring the US performing at the Strings Music Festival, Gretna Music, the Vail Jazz Festival and premiering his latest orchestral work "The Django Fantasy" at the Berks Jazz Festival, Labro will open the 2021 season performing with the Maria Schneider Orchestra at the DC Jazz Festival. In the Fall and Spring of 2022, Labro will zigzag the  US with the world-renowned Takács Quartet performing new works written for them by Clarice Assad and Bryce Dessner. In his free time, Labro is working on composing a new bandoneón concerto that will be a sequel to his accordion concerto Apricity. To learn more about Labro, visit julienlabro.com.

Michael Hanson
Violin
Michael Hanson became concertmaster of the Colorado Springs Symphony in 1992. He has become well known to Colorado Springs audiences for his orchestral leadership, as well as many solo performances, from music of Bach and Vivaldi to that of living composers. He has performed more than 25 concertos with orchestras throughout the west, and recently appeared as a soloist with the Hunan Symphony in Changsha, China. Hanson was a member of the Oregon Symphony in Portland, the Grant Park Symphony in Chicago, and Concertmaster of the West Coast Chamber Orchestra.
High points of orchestral playing outside of Colorado Springs include making music under the batons of Leonard Bernstein, Seiji Ozawa, Leonard Slatkin, and James dePriest. Chamber music highlights include many years with the Colorado College Piano Trio, and with principal players of the Montreal Symphony at the Orford Arts Centre in Québec. Summer festivals include Tanglewood, Sunriver, Peter Britt, and Cuchara. Hanson's principal teachers include Raphael Spiro, Joseph Silverstein, and James Maurer, with additional studies with concertmasters of some of the world's finest orchestras. Hanson is committed to passing music on to the next generation through educational activities. He and his wife, Catherine, co-founded the Hanson Music Academy, which brought together Suzuki string teachers and students for group instruction. Hanson later founded the Bristol Suzuki Strings program in Colorado Springs School District 11. He currently teaches orchestra at Thomas MacLaren School. Hanson's private students have gone on to study at the finest U.S. music schools and conservatories.
Read Less
Concert Sponsors
Bob and Katie Lally
Dr. and Mrs. James B. Miller
John and Margot Lane Fund
Guest Artist Sponsor
Carmen Matei, MD