In celebration of the 90th Anniversary Season and the beauty of the Pikes Peak region, the Colorado Springs Philharmonic commissioned six American composers to create unique interpretations based on the theme America the Beautiful. Inspired by the majesty of Pikes Peak, Colorado College visiting professor Katharine Lee Bates penned America the Beautiful in 1893. More than a century later, Philharmonic patrons attending select Masterworks concerts this season have the chance to witness how our beloved mountain and Bates' patriotic poem continue to inspire composers today.
Meet the Composers
During this monumental season, Philharmonic patrons are invited to experience world premiere performances inspired by America the Beautifuland written by these six contemporary American composers.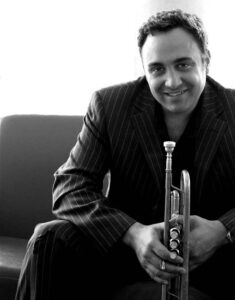 Anthony DiLorenzo (Seattle)
Anthony DiLorenzo is an Emmy Award winning composer and trumpeter. His music is performed throughout the world by symphony orchestras and chamber groups, including The San Francisco Symphony, The New World Symphony, The Louisiana Philharmonic, The Utah Symphony, The Tokyo Symphony, and The Boston Pops Orchestra. DiLorenzo's piece, For Spacious Skies, will be performed September 17-18, 2016.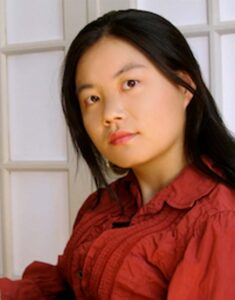 Wang Jie (New York City)
Wang Jie is a Schumann fellow at the Aspen Music Festival, as well as a McCracken Fellow at the NYU Graduate School of Arts and Sciences. Other honors include multiple ASCAP awards, citations from BMI, Opera America, American Music Center, the Pittsburgh New Music Ensemble, a Charles Ives Scholarship from the American Academy of Arts and Letters, a Koussevitzky Prize from the Library of Congress, and the Elaine Lebonbom Prize from Detroit Symphony Orchestra. Jie's composition, Symphonic Overture "America, The Beautiful," will premiere October 22-23, 2016.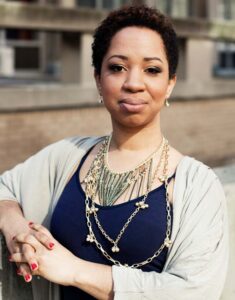 Courtney Bryan (New Orleans)
Courtney Bryan is a pianist and composer with pieces ranging from solo works to large ensembles in the new music and jazz idioms, film scores, and collaborations with dancers, visual artists, writers, and actors. Bryan has been an instructor at Columbia University and Oberlin Conservatory, and is currently a Postdoctoral Research Associate in the Center for African American Studies at Princeton University. In the fall of 2016, Bryan will join the Newcomb Department of Music at Tulane University as an Assistant Professor of Music. Bryan's piece, White Gleam of Our Bright Star, will be performed November 12-13, 2016.
Daniel Kellogg (Boulder)
Daniel Kellogg has had world premieres with the Philadelphia Orchestra, National Symphony Orchestra, San Diego Symphony, Kansas City Symphony, Colorado Symphony Orchestra, Ensemble Orchestral de Paris, Takács Quartet, and the Aspen Music Festival. Honors include a Charles Ives Fellowship from the American Academy of Arts and Letters, a Charles Ives Scholarship from the American Academy of Arts and Letters, six ASCAP Young Composer Awards, the BMI William Schuman Prize, and the ASCAP Rudolf Nissim Award. Kellogg's work will be performed January 21-22, 2017.
Ofer Ben-Amots (Colorado Springs)
Ofer Ben-Amots is a local composer and Colorado College teacher of music composition and theory. His compositions are performed regularly by such orchestras as the Munich Philharmonic, ORF – Austrian Radio Orchestra, Bruckner Orchestra, Zürich Philharmonic, Brooklyn Philharmonic, Moscow Camerata, Heidelberg, Eifurt, Brandenburg, the Filamonici di Sicili, the Concerto Soloists of Philadelphia, Milan Chamber Orchestra, and the Portland Chamber Orchestra. Ben-Amots' piece, Enchanted Landscapes, will debut March 18-19, 2017.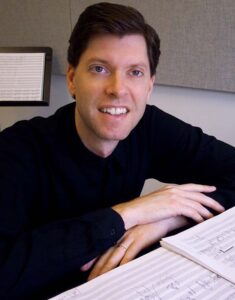 Pierre Jalbert (Houston)
Pierre Jalbert is one of the most highly regarded American composers with many honors including the Rome Prize, the BBC Masterprize, the Chamber Music Society of Lincoln Center's Stoeger Award, given biennially "in recognition of significant contributions to the chamber music repertory," and a 2010 American Academy of Arts and Letters Award. Jalbert's work will be performed May 20-21, 2017.