There is no better approach to solving challenges than the famous saying, "two heads are better than one." Harnessing the depths and abilities of others from different corners of your ecosystem is one of the most strategic ways for businesses and nonprofits to solve complex challenges.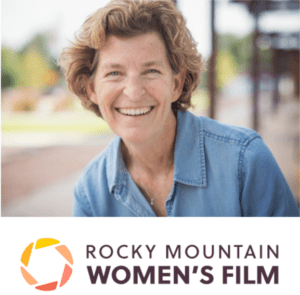 From the pandemic, FILMharmonic was born. The collaboration was ideal because both the Colorado Springs Philharmonic and Rocky Mountain Women's Film (RMWF) were deeply impacted by COVID-19. By pooling strengths and developing a program deeply satisfying for both audiences, the duo was able to build something quite unique.
"Symphonic music is nothing without partnerships. The connections between musicians and conductor, musician to musician, and musician to audience member are the essence of what makes our concerts so special. Together, they are more than the sum of their parts." states Nathan Newbrough, CEO, Colorado Springs Philharmonic. "The Philharmonic was born from partnerships, so collaborations with other cultural partners come naturally to us."
"At RMWF, partnerships are mission-driven. We are focused on building community around film by elevating the stories of women and others who are often unheard or unseen," states Linda Broker, Executive Director, RMWF. When considering a partnership, RMWF asks themselves the following questions:
Does this partnership support our mission, and does it expand our value?
Does it attract, engage and/or diversify our community engagement?
Does it allow us to better live our values of diversity, equity, and inclusion?
Broker adds, "Partnerships can be one of the easiest ways to reach people who might otherwise be unfamiliar with your organization. In addition, combining the complementary strengths of two organizations can often lead to something exciting and new."
"This is where the most ingenious ideas can bear fruit" states Newbrough. "The most satisfying thing about the arts is to join others in creativity, and then share it with the world. It takes trust, and self-confidence to allow others to help build something great, but once you try it, I promise you'll never go back."