Thomas Wilson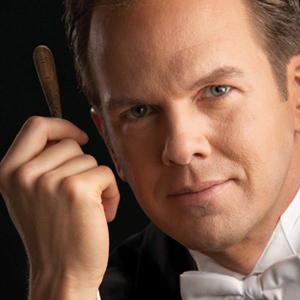 Thomas Wilson is Associate Conductor of the Colorado Springs Philharmonic, Music Director of the Chamber Orchestra of Colorado Springs, and serves on the music faculties at Colorado College, the Colorado Springs Conservatory, and University of Colorado at Colorado Springs.
Wilson holds a bachelor's degree in Music Education from the University of Northern Colorado, where he graduated summa cum laude and received the School of Music's highest honor—the Departmental Scholar Award. He has a master's degree in conducting from Colorado State University.
In addition to guest conducting, Wilson also freelances as an arranger and orchestrator for several studios and prominent solo artists. His compositions have been performed on four continents.
Wilson has long been an advocate for collaboration among arts groups, blending genres and mediums to create new possibilities and strengthen arts organizations. He is also a passionate advocate for music education and will be conducting the 2016 Colorado All-State Orchestra.
In recent years, Wilson has been researching, writing and presenting in-depth educational experiences for concertgoers. With cutting-edge scholarship, utilizing audiovisual content and bringing orchestras and actors into the mix, Wilson has led audiences to a deeper understanding of essential repertoire, including Mozart's Requiem and Copland's Appalachian Spring.
In his free time, Wilson seeks joy in family, friends, and fitness. He is a voracious reader, a chess player, and an animal advocate who is always happiest in Monument Valley Park with his two nefarious hounds.