The most celebrated musician of his time, Leonard Bernstein (1918 – 1990) dedicated his life and career to the joy of music and the elevation of humanity. In his centennial year, the Colorado Springs Philharmonic will follow in his footsteps, making music and proclaiming the power of creativity to overcome intolerance.
Bernstein gave voice to music and made it come alive for generations of concertgoers. As a conductor, he was a champion for great American composition, and introduced American audiences to the likes of Gustav Mahler and Jean Sibelius. On Broadway, he turned Times Square upside down, speaking a language of rhythm and joyous bluster.
Doing justice to "Lenny's" legacy means digging deeper than just the music. In life, he was an innovator, a communicator of the first order, and a stern advocate for peace and civil rights. In our time, Bernstein's words (like his music) ring with authority and the rhythm of life.
From January to March 2018, the Philharmonic presents a six week festival dedicated to Leonard Bernstein, including five concert weekends, broadcasts, lectures, film viewings, and unique events offered by festival partners.
---
To view the full Bernstein Festival Guide click here.
---
Bernstein Festival Concerts
Bernstein No. 1 January 27-28, 2018
Bernstein: On Stage and Screen February 9-10, 2018
Bernstein Serenade February 17-18, 2018
Bernstein and Sibelius February 24-25, 2018
West Side Story March 2-3, 2018
---
Sponsors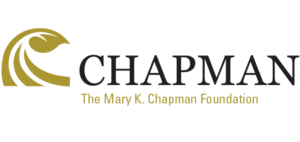 The Joseph Henry Edmondson Foundation
H. Chase Stone Trust