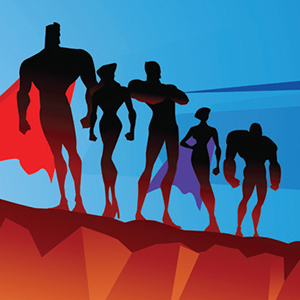 Get tickets
Tell your friends:
Marvel vs. DC
Penrose-St. Francis Health Services Philharmonic Pops
---
April 3, 2020 at 7:30 p.m.
April 4, 2020 at 7:30 p.m.
Available now only to season subscribers. Click here to subscribe today.
Pikes Peak Center for the Performing Arts

---
Thomas Wilson conductor
It's a bird! It's a plane! Your friendly neighborhood Philharmonic has some fun with heroes of the imagination – leaping tall buildings, saving the world, and the immortal struggle of one comics powerhouse against another.