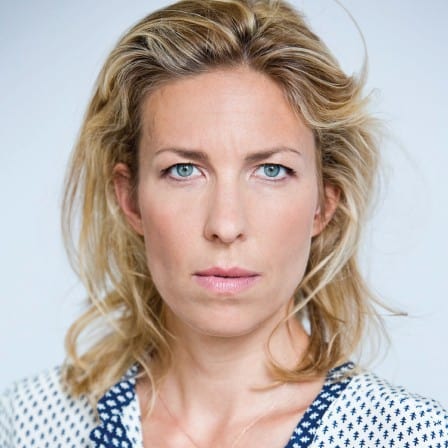 Beethoven and Mahler
ENT Center for the Arts
5225 N Nevada Ave
Colorado Springs, CO 80918 United States + Google Map
Season Presented By:
Series Presented By:
Program
Mahler Kindertotenlieder
Beethoven
Symphony No. 3
About The Performance
"Eroica," the third symphony of Ludwig van Beethoven deserves its heroic nickname. Originally dedicated to Napoleon Bonaparte, the composer angrily scratched out the inscription replacing it with "dedicated to the memory of a great man." In this performance, Eva Vogel joins Josep Caballé-Domenech and the Philharmonic for Gustav Mahler's Kindertotenlieder, wrapping the listener in beautiful grief and worshipful hope.
Join us for Colorado Springs Philharmonic Pre-Concert talks. Go behind the curtain and inside the score with these 30-minute pre-concert conversations featuring conductors and guest artists giving their take on the program. Talks begin one hour before performance time.
Read More

Kindertotenlieder
GUSTAV MAHLER (1860 –1911)
Composer: Born July 7, 1860, Kalischt, [now Kaliště, Jihlava in the Czech Republic], Bohemia; died May 18, 1911, Vienna
Work composed: 1901-04
World premiere: Mahler conducted the first performance on January 29, 1905, at the Vienna Musikverein, with soloist Friedrich Weidemann
Instrumentation: solo voice, piccolo, 2 flutes, 2 oboes, English horn, 2 clarinets, bass clarinet, 2 bassoons, contrabassoon, 4 horns, timpani, chimes, glockenspiel, tam-tam, celesta, harp, and strings
In 1901, when Gustav Mahler began composing Kindertotenlieder, he was single and not yet a father. He met and wooed the young Alma Schindler in November of that year – she was almost 20 years his junior – and after a passionate secret affair, they married in January 1902. Their first daughter, Maria, was born in November 1902. From birth Maria's health was uncertain, and her father worried over her constantly. Sadly, his fears were warranted. In July 1907, four-year-old Maria died from scarlet fever and diphtheria. Mahler was well acquainted with death; when the composer was a teen, he lost his younger brother Ernst to a wasting illness.
Death, life, and their collective meaning, accompanied by spiritual questioning, preoccupied Mahler for most of his life, which explains his affinity for the themes and images in Rückert's poems. Mahler chose carefully from among Rückert's vast collection. All five of the poems Mahler set have an emotional immediacy that captures the fresh, raw, unexpected nature of new grief. Mahler also responded to Rückert's placing the stories of these deaths in the context of the broader natural world. Mahler's settings reflect Rückert's unspoken reminder that death, however tragic or unexpected, is also part of life. Nun will die Sonn' so hell aufgeh'n (Now the Sun Prepares to Rise as Brightly) reflects a parent's disbelief that the sun can continue to shine in the wake of such a loss. The musical texture is sparse and hollow-out, giving the solo English horn and horn melodies added poignancy.
In Nun seh' ich wohl, warum so dunkle Flammen (Now I see why such dark flames …), the parent remembers the particular brightness of their child's eyes, and ponders whether such an intense gaze foretold the child's untimely death. The poem ends: "We want to stay near you dearly/But that is denied us by fate./Look at us, because soon we will be far from you!/What seem now to you to be eyes/In future nights will appear to you only as stars." The direct conversation between parent and child continues in Wenn dein Mütterlein (When your dear mother). A father sees his lost daughter following behind her mother, as she always used to do; the music features a walking rhythm and its basic themes suggest the simple melodies of children's songs. Oft denk' ich, sie sind nur ausgegangen (Often I think they have merely gone out) juxtaposes the gentle comfort of a delusion – the children have simply gone outside; they will be home soon (set in a major key with sunny comments from winds and brasses) – with the cold reality of the final verse, "They have simply gone on ahead of us/and they will no longer yearn to come home."
The stormy turmoil of In diesem Wetter, in diesem Braus (In This Weather, In This Bluster) amplifies the parent's self-recriminations; in the last verse, the music shifts to an ethereal state (note the use of glockenspiel, flutes and violins) in which the children rest safely in the shelter of God's hand "as if in their mother's house." Fittingly, this closing song is the only one that makes use of the entire orchestra at once (the others are scored like chamber music, using soloists and smaller ensembles). The shimmering D major ending implies the transformation of grief into a quiet acceptance of loss

Symphony No. 3 in E-flat Major, Op. 55 "Eroica"
LUDWIG VAN BEETHOVEN (1770 – 1827)
Composer: born December 16, 1770, Bonn; died March 26, 1827, Vienna
Work composed: 1802-04. Dedicated to Beethoven's patron, Prince Franz Joseph Maximilian Lobkowitz.
World premiere: Beethoven conducted the premiere on April 7, 1805 in Vienna's Theater an der Wien
Instrumentation: 2 flutes, 2 oboes, 2 clarinets, 2 bassoons, 3 horns, 2 trumpets, timpani, and strings
Ludwig van Beethoven was an admirer of Napoleon Bonaparte, whose early exploits as First Consul of France reaffirmed the motto of the French Revolution, "Liberty, Equality, Fraternity." It had been Beethoven's intention to dedicate his third symphony to Napoleon, but when Beethoven heard that Napoleon had declared himself Emperor in May 1804, he was outraged. So vehement was Beethoven's desire to rid his third symphony of any association with the French general that he erased the words "intitulata Bonaparte" from the title page with a knife, leaving a hole in the paper. When the score was first printed in 1806, the title page read only, "A heroic symphony … composed to celebrate the memory of a great man."
Today, the Eroica is considered one of the groundbreaking musical events of the 19th century, but in Beethoven's time it received a great deal of criticism. Its length alone challenged the audience (depending on the conductor's tempos and observations of marked repetitions in the score, the Eroica runs 45 – 60 minutes). Beethoven acknowledged this, noting in the 1806 edition of the score, "This symphony being purposely written much longer than is usual, should be performed nearer the beginning rather than at the end of a concert … if it is heard too late it will lose for the listener, already tired by previous performances, its own proposed effect …"
One reviewer, using words that today we would consider praiseworthy, criticized Beethoven's "undesirable originality." The critic went on to say, "Genius proclaims itself not in the unusual and fantastic but in the beautiful and sublime" and further, that the symphony as a whole was "unendurable to the mere music-lover." From our vantage point at the beginning of the 21st century, we can recognize Eroica's importance. Similar in its impact to Stravinsky's Rite of Spring, the influence of Eroica reverberated through all the symphonic music of the century that followed it. Beginning with the one-two punch of Eroica's opening chords, Beethoven obliterated the concept of the Classical-style symphony and earned for himself the adjective "revolutionary." Everything about this lengthy first movement confounds expectation: its unexpected and continuous development of melodic fragments, its "wrong key" tonalities, and Beethoven's idiosyncratic use of rhythm, which at times verges on the eccentric. Certainly this was shocking to audiences accustomed to the more predictable pace of Mozart and Haydn.
Of particular note is the notoriously "early" entrance of the horn towards the end of the first movement. Beethoven's student and biographer Ferdinand Ries recalled, "At the first rehearsal of the Symphony, which was terrible – but at which the horn player made his entry correctly – I stood beside Beethoven and, thinking that a blunder had been made I said: 'Can't the damned hornist count? – it sounds horribly false!' I think I came pretty close to getting a box on the ear. Beethoven did not forgive that little slip for a long time." The solemn, majestic Marcia funebre (funeral march) can be heard as Beethoven mourning his disappointment in Napoleon, and his vanished dreams of heroism. The buoyant Scherzo departs from the intensity of the previous two movements. Here is Beethoven's mocking sense of humor at play, as when the strings return with their signature theme and stomp all over their previously playful rhythm. The insistent pulse of the strings and the incessant bounce of this movement suggest a puppy chasing its own tail.
The final movement, a set of themes and variations, uses music from the Beethoven's own Overture to The Creatures of Prometheus from 1801 and an 1802 solo piano work, known today as the Eroica Variations. A virtuoso blast from the horn section signals the symphony's conclusion, a glorious reaffirmation of Beethoven's heroic ideals.
© Elizabeth Schwartz
Read Less
Concert Co-Sponsors
Philip and Anita Lane
Bain Family Foundation
John Carter and Virginia Snow Fund of the Colorado Springs Philharmonic Foundation
Guest Artist Sponsors
Helen and Bill Holmgren
Beverly Howes-Corbin Estate
Dr. Susan Rae Jensen and Tom Adams Trainer