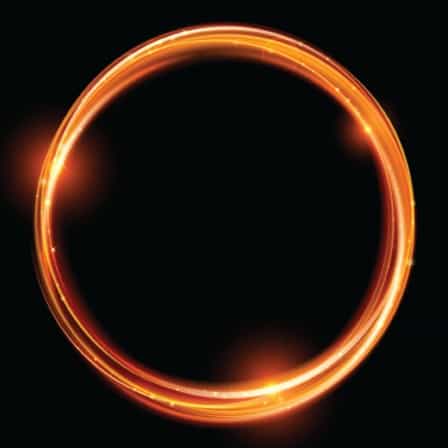 The Ring Without Words
Pikes Peak Center for the Performing Arts
190 S. Cascade Ave
Colorado Springs, CO 80903 United States + Google Map
Season Presented By:
Series Presented By:

Series Presented By:
Program
Strauss
Oboe Concerto
Wagner The Ring Without Words
About The Performance
The Philharmonic's principal oboe Noah Kay takes center stage in Strauss' Oboe Concerto, among the composer's final and most elegiac works. This is followed by Richard Wagner's "The Ring Without Words," which condenses his four-opera "Ring of the Nibelung" into a singular outpouring of emotion and excitement.
Join us for Colorado Springs Philharmonic Pre-Concert talks. Go behind the curtain and inside the score with these 30-minute pre-concert conversations featuring conductors and guest artists giving their take on the program. Talks begin one hour before performance time.
Read More

Oboe Concerto in D Major, AV144
RICHARD STRAUSS (1864 – 1949)
Composer: born June 11, 1864, Munich; died Garmisch-Partenkirchen, September 8, 1949
Work composed: 1945, rev. 1948
World premiere: Conductor Volkmar Andreae led the Tonhalle Orchester on February 26, 1946 in Zürich, with oboist Marcel Saillet.
Instrumentation: solo oboe, 2 flutes, English horn, 2 clarinets, 2 bassoons, 2 horns, and strings
In April 1945, American soldiers arrived at Richard Strauss' estate in the Bavarian resort of Garmisch-Partenkirchen. Strauss, two months shy of his 81st birthday, growled at the young men on his doorstep, "I am Richard Strauss, the composer of 'Rosenkavalier' and 'Salome;' leave me alone." As it happened, several of the soldiers were also musicians and recognized Strauss' name; they arranged for a lawn sign reading "Off Limits" to be posted at Strauss' house. One of the soldiers in Garmisch played oboe with the Pittsburgh Symphony before the war; his name was John de Lancie. (Fans of "Star Trek: The Next Generation" will recognize the name as also belonging to the actor who portrayed "Q," one of the most memorable aliens Gene Roddenberry ever created; he is the son of oboist John de Lancie). De Lancie Sr. recalled, "… I was overcome by shyness and a feeling of great awe in the presence of this man … I summoned up all my courage and began to talk about the beautiful oboe melodies one comes across in so many of his works – in 'Don Quixote,' 'Don Juan,' the 'Sinfonia Domestica' … and … I asked him whether he had ever thought of writing a concerto for oboe.
His answer was a plain 'No!'" Strauss' gruff answer notwithstanding, de Lancie had planted an idea. Not long after their meeting, Strauss wrote to a friend, "In the studio of my old age, a concerto for oboe and small orchestra is being 'concocted.'" As Strauss worked, the American War Commission gave notice that he had been labeled "Class I – Guilty" for his collaboration with the Third Reich. According to biographer Matthew Boyden, this classification included the threat of confiscated assets, pensions and property, forced labor and the loss of all civil rights. Strauss was allowed to present a defense to the charges, and was eventually allowed to relocate to Switzerland.
Before he left Germany, Strauss completed the Oboe Concerto in September 1945 and brought the finished manuscript with him to his new country. Strauss remains an enigmatic and controversial figure in music history. Much has been written about the extent to which he did or did not collaborate with the Nazis; music lovers will have to judge for themselves his guilt or innocence. Throughout his life, Strauss' main preoccupation was with his work; he seems to have viewed world events primarily as troublesome intrusions on his happiness. In 1924, six years after World War I, while Germany struggled to rebuild itself, Strauss wrote, "I cannot bear the tragedy of the present time. I want to create joy. I need it." Those words, time-shifted forward 21 years, provide a fitting introduction to the Oboe Concerto. The late musicologist Michael Steinberg wrote, "Oboists tend to go pale when you say the dread words 'Strauss Concerto.' Most particularly this response has to do with the opening, where, after two twitches from the cellos, the oboe has a solo of fifty-seven measures in a fairly leisurely tempo and with not so much as a single sixteenth-rest.
However, having faced this technical obstacle, the oboist finds a melodic line that is sinuous and lovely, thoroughly vocal in manner." The melodies call to mind – no doubt Strauss meant them to – arias from Rosenkavalier or Ariadne auf Naxos. Heard outside the context of the time in which it was written, this music is pure delight; only occasional, oblique hints of the real world intrude on Strauss' exquisitely crafted musical Shangri-La.

The Ring: An Orchestral Adventure
RICHARD WAGNER (1813 –1883
arr. Henk de Vlieger
Composer: Richard Wagner was born May 22, 1813, Leipzig: died February 13, 1883, Venice Henk de Vlieger was born on April 7, 1953 in Schiedam, The Netherlands
Work composed: de Vlieger made his arrangement of Wagner's Ring cycle for orchestra in 1991, on a commission from the Netherlands Radio Philharmonic Orchestra for their German tour in 1992. Dedicated to conductor Edo de Waart.
World premiere: The Netherlands Radio Philharmonic gave the premiere and recorded this version in 1992
Instrumentation: piccolo, 3 flutes, 3 oboes, English horn, 3 clarinets, bass clarinet, 3 bassoons, 8 horns (including four Wagner tubas), 3 trumpets, bass trumpet, 3 trombones, bass trombone, tuba, timpani, 3 anvils, crash cymbals, glockenspiel, large tenor drum, tam tam, triangle, 2 harps, and strings.
Dutch percussionist and music arranger Henk de Vlieger describes his arrangement of orchestral music from Richard Wagner's Ring cycle as an "orchestral adventure" which "unites the most important orchestral parts of the Ring in order to create a solid one-part symphonic work" in which "the main plot lines, as in a symphonic poem, are clearly recognizable." Distilling approximately 15 hours of music from four separate operas into one 70-minute orchestral suite is a monumental undertaking, and if reviews are to be believed, a successful one. On his website, Vlieger writes, "The Ring of the Nibelung … is a story of love and romance, of lust for power and intrigue, and courage and self-sacrifice. At the same time, it is a story about the balance of nature and the disasters which will afflict the earth if greed should disturb this balance. In this sense, The Ring of the Nibelung can be described as a kind of protest theatre, an environmental opera ahead of its time.
The composer, Richard Wagner, initially designed the libretto for a big heroic opera entitled Siegfried's Death. While he was working on this, however, he came to the conclusion that the story was so extensive that one opera would not be sufficient. The one opera became four: The Rheingold, The Valkyrie, Siegfried, and Twilight of the Gods. Together they make up the cycle The Ring of the Nibelung. "For the narrative of The Ring … Wagner drew mainly on the Icelandic Edda poems and the Burgundian Nibelungen saga. The protagonists from both cultures – Sigurd and Siegfried – were combined into one superhero. Scandinavian gods were given German names; and the story includes not only water-nymphs, dwarfs, giants, demi-gods, and a dragon but also real people. The literary quality of the libretti, which permit a wide variety of interpretations, has often been criticized. However, the story told in The Ring is expressed more in the music than in the text.
It is through the overwhelmingly dramatic and visual power of the music that The Ring is continually able to excite whole new generations of listeners. "A characteristic feature of the musical style is the technique, developed by Wagner, of the leitmotifs: short musical phrases representing a person, object, or idea. These leitmotifs play an important role as orientation points in The Ring's fifteen-hourlong ocean of sound and form an ingenious web in which the dramatic development is made audible." Vlieger's arrangement has four movements, which correspond to the four operas of the Ring, and each movement is subdivided into titled but continuous sub-sections:
Introduction
Das Rheingold
Nibelheim
Valhalla
The Valkyries
Magic Fire Music
Forest Idyll
Siegfried's Heroic Deed
Brünnhilde's Awakening
Siegfried and Brünnhilde
Siegfried's Rhine Journey
Siegfried's death
Funeral Music
Brünnhilde's immolation
Read Less
Concert Sponsors
Colorado Springs Philharmonic Foundation
The Gazette
Concert Co-Sponsors
Estate of Barbara A. and Dr. Robert E. Carlton
Jim and Carol Montgomery
Lance and Brenda Miller
Guest Artist Sponsors
Sam and Mary Alice Hall
Dr. Cynthia Rose
Dr. Robert Tinker and Ms. Mary Tinker-Bartz