Beethoven Piano Concertos 1, 2, 4
ENT Center for the Arts
5225 N Nevada Ave
Colorado Springs, CO 80918 United States + Google Map
Season Presented By:
Series Presented By:
Program
Beethoven
Piano Concerto No. 1
Beethoven
Piano Concerto No. 2
Beethoven
Piano Concerto No. 4
About The Performance
Beethoven's piano concertos are among the most loved and requested works of all time.  The Colorado Springs Philharmonic will present all five concertos at the ENT Center in January and March of 2022.
"Intelligently measured power and passionate conviction."
—  Los Angeles Times
Beethoven's piano works form a focal point of Mari Kodama's recording activities, and her interpretations have become standard-setting – she is one of few female pianists to record the composer's complete sonatas. Beethoven's 1st, 2nd and 4th Concertos with Ms. Kodama and the Colorado Springs Philharmonic are not to be missed.
Join us for Colorado Springs Philharmonic Pre-Concert talks. Go behind the curtain and inside the score with these 30-minute pre-concert conversations featuring conductors and guest artists giving their take on the program. Talks begin one hour before performance time.
Beethoven concerto notes …
Read More
Ludwig van Beethoven
Piano Concerto No. 1 in C major, Op.15

Composer: born December 16, 1770, Bonn; died March 26, 1827, Vienna
Work composed: 1795-1800. Dedicated to Beethoven's piano student, Princess Barbara Odescalchi
World premiere: Beethoven played the solo part in a private concert for his new patron, Prince Lobkowitz, in March 1795 in Vienna. He made a number of revisions to it over the next few years and published it in 1801.
Instrumentation: solo piano, flute, 2 oboes, 2 clarinets, 2 bassoons, 2 horns, 2 trumpets, timpani, and stringsEstimated duration: 37 minutes
Ludwig van Beethoven's Piano Concerto No. 1 is a musical portrait of the composer in his 20s: a self-confident young man on his way to becoming the most sought-after musician in Vienna. As the 19th century dawned, Beethoven's reputation rested on his skill as an excellent pianist who played for the most select audiences. Beethoven's virtuosity also brought him many pupils, and his connections among the aristocracy and other important leaders in Vienna assured him entry into the most desirable strata of society. At this point in his life, Beethoven had had yet to make an indelible name for himself as a composer, and this youthful Beethoven bore little resemblance to the Romantic persona – deaf, iconoclastic, temperamental, and disheveled – most familiar to today's audiences.
Despite its numeric designation, Beethoven's C major piano concerto is not the first concerto he wrote, but the third, and was composed after the Piano Concerto in B-flat, known as No. 2; Beethoven caused this discrepancy in the numbering by publishing the B-flat concerto before the C major. Nonetheless, the C major concerto is clearly the more mature work; its overall substance and the rhythmic energy of its final movement reveal Beethoven's emerging musical personality. Biographer Lewis Lockwood described the C major concerto as "shot through with dramatic opposition of ideas, themes and sonorities of piano and orchestra in short-range and long-range dialogue that bear witness to the new Beethovenian style now finding its way for the first time into the concerto."
The Allegro con brio is confidently assertive, buoyed by trumpets and timpani. Of particular note are the two completed cadenzas Beethoven wrote for this movement, as well as an unfinished third. When performing the concerto himself, Beethoven improvised the cadenzas; the written versions were committed to paper some years after the concerto's premiere. Musicologist Donald Francis Tovey called the C major concerto a "comedy of manners," and humor is particularly evident in the Rondo, whose rhythmic energy borders on rowdiness.
Beethoven's 1798 performance of his Piano Concerto No. 1 in Prague moved a fellow composer, Johann Tomášek, who remarked, "Beethoven's grand style of playing, and especially his bold improvisation, stirred me strangely to the depths of my soul; indeed, I found myself so profoundly shaken that I did not touch my piano for several days." However, Tomášek's admiration for Beethoven's playing did not extend to the concerto itself. For a 21st century listener, Tomášek's comments are hard to fathom, as they criticize the very essence of what music lovers today revere about Beethoven: "His frequent daring deviations from one theme to another, which destroyed the continuity and gradual development of his ideas, did not escape me. Evils of this nature, springing from a too exuberant fancy, often mar his greatest compositions … the singular and original seem to be his chief aim in composition."
Ludwig van Beethoven
Piano Concerto No. 2 in B-flat major, Op. 19
Work composed: 1785-8, rev. 1794-5, for the annual charity concert for Widows and Orphans of the Society of Musicians. Dedicated to Prince Carl Nicklas von Nickelsberg, an Austrian bureaucrat.
World premiere: Beethoven conducted and performed the solo part at the premiere on March 29, 1795, at Vienna's Burgtheater
Instrumentation: solo piano, flute, 2 oboes, 2 bassoons, 2 horns, and strings.
Estimated duration: 28 minutes
One of Ludwig van Beethoven's earliest works for orchestra, this concerto served as the young composer/pianist's formal introduction to Viennese society, and reflects Beethoven's mastery of Classical form and style. Beethoven began sketching it possibly as early as 1785, when he was 15, finished it in 1795, and made his final revisions to it in 1798. This concerto is a youthful work, and the iconoclasm we associate with Beethoven is not evident. Underneath the Classical structure, orchestration, and style of this concerto, however, we can hear glimpses of the mature Beethoven, especially in his use of unexpected harmonies. The powerful, muscular solo passages also showcase Beethoven's particular performing style.
(N.B. The B-flat Concerto No. 2 was actually written before Beethoven's C major Concerto No. 1, but published after it, which accounts for the numbering confusion.)
Beethoven was both conductor and soloist for the premiere in Vienna's Burgtheater. In the days before the concert, Beethoven was battling a nasty bout of colic, and dulled both the pain and his mental faculties with medication. As a result, he finished the concerto only two days before the premiere. As Beethoven completed each page, it was given to a group of copyists who worked in an adjacent room frantically making copies for the orchestra. Typically, Beethoven did not commit the solo part to paper beforehand. In 1801, Beethoven finally wrote down the soloist's part and sent it off to his publisher with profuse apologies for its illegibility.
The concerto was a resounding success with both audience and critics, but Beethoven was dissatisfied with it, and wrote an apologetic letter to his publisher: "A concerto for pianoforte which, it is true, I do not make out to be one of my best."
The Allegro con brio is full of short, pithy melodic ideas, strung together seamlessly like a strand of pearls. The most notable aspect of this movement is its remarkable cadenza, which Beethoven improvised at the premiere. Fourteen years later he wrote out a cadenza, which, in scope and style, almost swamps the movement preceding it. The lyrical Adagio's delicate, exposed lines require subtlety and nuance, as the soloist emphasizes phrasing and tone rather than showy virtuosity. In the closing Rondo, Beethoven employs an unusual accented short-long-short long rhythm as the main theme, and this off-balance motif hints at Beethoven's irreverent sense of humor.
Ludwig van Beethoven
Piano Concerto No. 4 in G major, Op. 58
Work composed: 1805-06. Dedicated to Beethoven's patron, friend, and pupil, Archduke Rudolph of Austria
World premiere: First performed in March 1807 at a private concert at the palace of Prince Lobkowitz in Vienna. The public premiere took place on December 22, 1808, as part of an all-Beethoven benefit program at the Theater an der Wien, with the composer at the piano.
Instrumentation: solo piano, flute, 2 oboes, 2 clarinets, 2 bassoons, 2 horns, 2 trumpets, timpani and strings.
Estimated duration: 34 minutes
Imagine settling into your seat in the Theater an der Wien on a cold December night in 1808. You are there for the premiere of Ludwig van Beethoven's latest piano concerto, and although you have come to expect the unexpected from Beethoven, you are fairly certain what you will hear: a standard piano concerto format, consisting of three movements with clearly defined key relationships. The soloist will play brilliantly, especially in the cadences, and the concerto will end triumphantly.
When Beethoven takes his seat at the piano, all your preconceptions are shattered. He begins to play. Unaccompanied. At first you wonder if he is simply warming up (the hall is miserably chilly), but when the orchestra enters, in a completely unexpected key, you realize you are witnessing something unprecedented: a total reinvention of the piano concerto as a genre.
So begins Beethoven's Fourth Piano Concerto, arguably the most innovative of the five he wrote. With this work, Beethoven challenged himself to re-imagine all of the piano concerto's standard conventions, from harmony to form to the role of the soloist. "With Beethoven … there is a sense of striving for diverse solutions to each problem," notes biographer Maynard Solomon.  "Each of Beethoven's works from c. 1802 onward has a strikingly individual character. In a deepening of the trend which began in 1806 with the Fourth Symphony, the Fourth Piano Concerto and the Violin Concerto, he now seemed to imbue many of his works with a sense of inner repose that no longer required turbulent responses to grand challenges."
Beethoven's self-confidence reveals itself in surprisingly intimate writing, particularly for the piano. The Allegro moderato begins softly, and Beethoven maintains the calm, resolute quality of the solo part throughout most of the Andante as well; there is none of the bold, brash "Look at me!" quality of the Third and Fifth Symphonies. The Andante slides into the Rondo without pause, blurring the usually clearly delineated three-movement structure. Expectations are further confounded when the Rondo begins with the orchestra, rather than the soloist, and in the "wrong" key besides. Eventually Beethoven gives us a bravura energetic finale.
The Fourth Piano Concerto premiered with several other works, including both Beethoven's Fifth and Sixth Symphonies, and the Choral Fantasy. In addition, listeners heard the concert aria "Ah, perfido," and the "Gloria" and "Sanctus" from the Mass in C major. The four-hour concert challenged the endurance of even the most ardent Beethoven fans. To make matters worse, the orchestra was badly under-rehearsed and the hall poorly heated. Composer Johann Friedrich Reichardt, who attended the premiere, later wrote, "There we sat from 6:30 till 10:30, in the most bitter cold, and found by experience that one might have too much even of a good thing."
© Elizabeth Schwartz
Read Less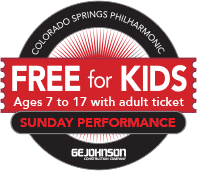 Concert Sponsors
Tiemens Private Wealth Management Group of Wells Fargo Advisors
Arlen Feldman and Adriana Wood
Ed and Mary Osborne
Concert Co-Sponsor
Dr. and Mrs. Steven Myers