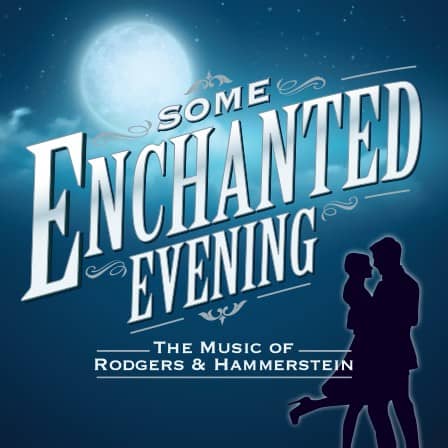 Some Enchanted Evening
Pikes Peak Center for the Performing Arts
190 S. Cascade Ave
Colorado Springs, CO 80903 United States
Season Presented By:
Series Presented By:
Program
Program will be announced from the stage
About The Performance
Spend Valentine's Day weekend with more than a few of your "favorite things" with the best of Rodgers and Hammerstein. Hear showstoppers from The Sound of Music, Oklahoma!, South Pacific, and more.
Read More
Richard Rodgers
(1902–1979)
Oscar Hammerstein
(1895–1960)
After long and highly distinguished careers with other collaborators, Richard Rodgers (composer) and Oscar Hammerstein II (librettist/lyricist) joined forces to create the most consistently fruitful and successful partnership in the American musical theatre. Prior to his work with Hammerstein, Richard Rodgers (1902- 1979) collaborated with lyricist Lorenz Hart on a series of musical comedies that epitomized the wit and sophistication of Broadway in its heyday. Prolific on Broadway, in London and in Hollywood from the '20s into the early '40s, Rodgers & Hart wrote more than 40 shows and film scores. Among their greatest were On Your Toes, Babes In Arms, The Boys From Syracuse, I Married An Angel and Pal Joey. Throughout the same era Oscar Hammerstein II (1895-1960) brought new life to a moribund artform: the operetta. His collaborations with such preeminent composers as Rudolf Friml, Sigmund Romberg and Vincent Youmans resulted in such operetta classics as The Desert Song, Rose-Marie and The New Moon. With Jerome Kern, he wrote Show Boat, the 1927 operetta that changed the course of modern musical theatre.
His last musical before embarking on an exclusive partnership with Richard Rodgers was Carmen Jones, the highly-acclaimed 1943 all-black revision of Georges Bizet's tragic opera Carmen. Oklahoma!, the first Rodgers & Hammerstein musical, was also the first of a new genre, the musical play, representing a unique fusion of Rodgers' musical comedy and Hammerstein's operetta. A milestone in the development of the American musical, it also marked the beginning of the most successful partnership in Broadway musical history, and was followed by Carousel, Allegro, South Pacific, The King And I, Me And Juliet, Pipe Dream, Flower Drum Song and The Sound Of Music.
Rodgers & Hammerstein wrote one musical specifically for the big screen, State Fair, and one for television, Cinderella. Collectively, the musicals of Richard Rodgers and Oscar Hammerstein II earned 42 Tony Awards, 15 Academy Awards, two Pulitzer Prizes, two Grammy Awards and 2 Emmy Awards. In 1998 Rodgers & Hammerstein were cited by Time Magazine and CBS News as among the 20 most influential artists of the 20th century, and in 1999 they were jointly commemorated on a U.S. postage stamp. Despite Hammerstein's death in 1960, Rodgers continued to write for the Broadway stage.
His first solo entry, No Strings, earned him a Tony Award for Best Composer and was followed by Do I Hear A Waltz?, Two By Two, Rex and I Remember Mama. Richard Rodgers died on December 30, 1979, less than eight months after his last musical opened on Broadway. In March of 1990, Broadway's 46th Street Theatre was renamed The Richard Rodgers Theatre in his honor. At the turn of the 21st century, the Rodgers and Hammerstein legacy continues to flourish, as marked by the enthusiasm that greeted their centennials, in 1995 and 2002, respectively. In 1995, Hammerstein's centennial was celebrated worldwide with commemorative recordings, books, concerts and an award-winning PBS special, Some Enchanted Evening.
The ultimate tribute came the following season, when he had three musicals playing on Broadway simultaneously: Show Boat (1995 Tony Award winner, Best Musical Revival); The King and I (1996 Tony Award winner, Best Musical Revival); and State Fair (1996 Tony Award nominee for Best Score.) In 2002, the Richard Rodgers centennial was celebrated around the world, with tributes from Tokyo to London, from the Hollywood Bowl to the White House, featuring six new television specials, museum retrospectives, a dozen new ballets, half a dozen books, new recordings and countless concert and stage productions (including three simultaneous revivals on Broadway, matching Hammerstein's feat of six years earlier), giving testament to the enduring popularity of Richard Rodgers and the sound of his music.

Jennifer DeDominici
Mezzo-soprano
Jennifer DeDominici, mezzo-soprano, enjoys a career spanning several genres including opera, musical theater, and concert work.  Some favorite roles Jennifer has performed:  Mother (Amahl and the Night Visitors), Dorabella (Così fan tutte), Carmen, 2nd Lady (Die Zauberflöte) Siebel (Faust), 3rd Secretary (Nixon in China), Hänsel (Hänsel und Gretel), Francesca (Bridges of Madison County), Franca Naccarelli (The Light in the Piazza), Guenevere (Camelot), Mother (Ragtime), Carrie Pipperidge (Carousel), Mary Poppins, Judy (9 to 5), Nellie Forbush (South Pacific), Maria (The Sound of Music), Petra (A Little Night Music), and Aldonza (Man of La Mancha).  Jennifer has sung with the Milwaukee Symphony, North Carolina Symphony, Cleveland Pops, National Repertory Orchestra, Fresno Philharmonic, Colorado Springs Philharmonic, Arapahoe Philharmonic, and Chamber Orchestra of the Springs.  She was an Apprentice Artist at the Santa Fe Opera and at Anchorage Opera and has performed at Intermountain Opera, Indianapolis Opera, San Diego Opera, Central City Opera, Piedmont Opera, and Opera Colorado.  Jennifer is Principal Voice Instructor at Colorado College and Lecturer in Voice at University of Colorado at Boulder.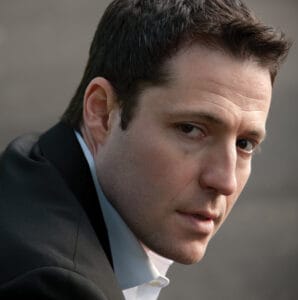 Jonathon Hays
Baritone
Jonathan Jeremiah Peachum in Threepenny Opera at Syracuse Opera, the Narrator in the world premiere of My Friend's Story at the International Festival of Arts and Ideas, and as the protagonist in the monodrama An die fernen Geliebten at National Sawdust. He performed with pianist Jeremy Gill at the Museo Chiossione in Genoa, Italy with the Bogliasco Foundation and Associazione Culturale Pasquale Anfossi, as the baritone soloist in Gabriel Fauré's Requiem in D minor with the Harrisburg Symphony, and with pianist David Friend at the Hartt School on the James Sellars Memorial Concert.
Highlights of previous seasons include the role of Shadow Grendel in the world premiere of Grendel in a co-production with Los Angeles Opera and the Lincoln Center Festival, and the title role of Isaiah Berlin in Guest from the Future at the Summerscape Festival. Hays has been hailed by Opera Magazine for his "commanding authority" and "sheer vocal excellence" in the Mozart repertoire. He has sung Don Giovanni with Cape Town Opera, Bel Canto at Caramoor, Syracuse Opera, and Chattanooga Opera; Count Almaviva in Le nozze di Figaro with Greensboro Opera, Cape Town Opera, Bel Canto at Caramoor, Opera Roanoke, and the Acadiana Symphony Orchestra; Papageno in Die Zauberflöte with Portland Opera, Central City Opera, and Connecticut Opera; and Guglielmo in Così fan tutte with Bel Canto at Caramoor, Eugene Opera, Yale Opera, and the Buffalo Philharmonic Orchestra.
Mr. Hays has performed in concert with the Orchestra of St. Luke's, American Symphony Orchestra, Toronto Symphony, Colorado Symphony, Boston Musica Viva, Louisiana Philharmonic Orchestra, Alabama Symphony, New Jersey Symphony Orchestra, and the Buffalo Philharmonic Orchestra, among many others. His recording of Jeremy Gill's Helian for Albany Records ranked fourth on Philadelphia City Paper's list of Top 10 Classical Albums of 2011. Peter Burwasser of Fanfare Magazine wrote of the disc: "Jonathan Hays conveys the words, not just the music, with intelligence and careful diction, not to mention a splendidly lush baritone." Also in 2011, Hays was presented with the Big Easy Foundation's award for Best Performance of New Classical Music for his recital An Unquiet Spirit. His performance of Henry Cowell's Atlantis with the American Symphony Orchestra is available on iTunes and emusic.com. He holds opera degrees from the Yale School of Music (M.M.) and the Hartt School of Music (B.M.). He is on the Voice Faculty of the Hartt School, and has served on the voice faculties of Dickinson College, Susquehanna University and Brooklyn College and Conservatory of Music.
Read Less
Concert Sponsors
Barbara Byerly Fund of the Colorado Springs Philharmonic Foundation
Concert Co-Sponsor
The Mary K. Chapman Foundation
Guest Artist Sponsor
Charles and Cathy Ezell